Friday August 7, 2020 comments Tags: landscape design, Lakeland landscaping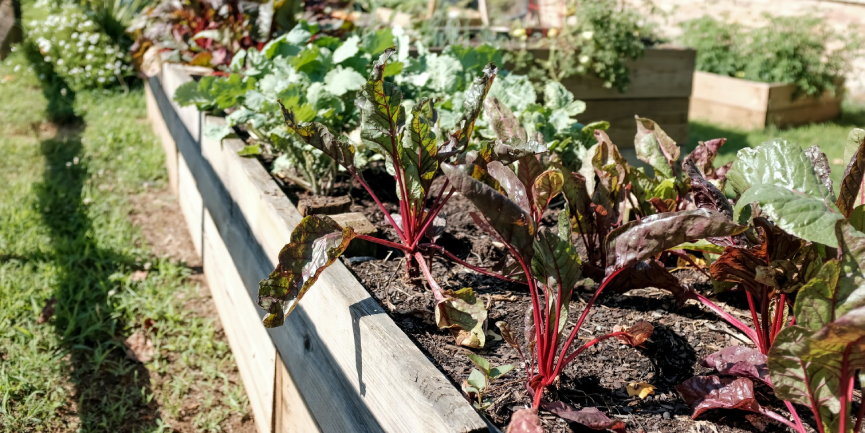 The New "Freedom Garden" with Landscape Design
We may not be living in the days of WWII (when freedom gardens helped supply food for your family outside of rationing) but as many of us spend more time at home, we share a similarity to our grandparents' generation of resilient Americans. We too are looking at what we already have and ways to improve upon our own gardens, utilize our outdoor spaces, enjoy our lawns, and hang out as we socially distance from friends and family.
Have a Landscape Design Tailored to What You Want from your Space
Gardening has gained popularity with more people picking up hobbies, starting home improvement projects, as we all spend time at home. Some people are creating their own freedom gardens by planting fruits and vegetables. Many are turning to landscape design to create a new area of the home to finally enjoy having company over again. To create intimate settings in landscape design you could use pavers, stone, or gravel to create designated areas with inviting seating areas or maybe a fire pit. Even stringing up a hammock is a great way to enjoy your lawn. But with landscape design every inch of your space can be utilized and transformed to create your personal oasis for you to enjoy day after day as we head into the months of beautiful cool evenings here in Florida. To envision a more put together landscape design of your dreams, you can seek the help of Lakeland landscape design experts for the best creative ideas that can complement your landscape aspirations.
Get the Right Lawn Service for Your Landscape Design
With all the unique ways to pair plants, trees, bushes, it can be hard to know which ones will flourish, and which aesthetically brings out the look you envision, which need more shade, more sun, little or much water. Every plant has a personality and with professional Lakeland landscaping practices, your landscape design can take the guesswork away from your design, and ensure that the money you invest in your plants won't be wasted in a matter of a season. One of the biggest mistakes homeowners make is installing too many plants. At first it looks full and beautiful, but these plants will grow and spread out, leaving your garden overgrown and the roots compacted. This is one of the hurdles landscape design can overcome with expert knowledge of placement and the requirements of each plant.
If You Can't Say you Love and Use Your Outdoor Space, Your Wasting Square Footage of Your Home
Think of your yard as another room of your home, one that is sensitive to the elements, needs a good deal of attention, and a well thought out landscape design. Your lawn is an outdoor room that you design and plan out just like all your interior rooms, deciding where the furniture will go, what accents to use, etc. What do you want it to communicate to your guests? What do you expect your outdoor space to give you personally? Using a landscape design from a professional lawn maintenance team will help you bring your vision to reality and give you a space you'll love for years.
With professional landscape design from local Lakeland landscaping service provider Pyles, your lawn or garden could be your new favorite hangout spot, just contact us!
Archives
Subscribe