How to Plan For Landscape Installation
By: dpyle Tuesday June 2, 2020 comments Tags: landscape installation, landscape design, landscape maintenance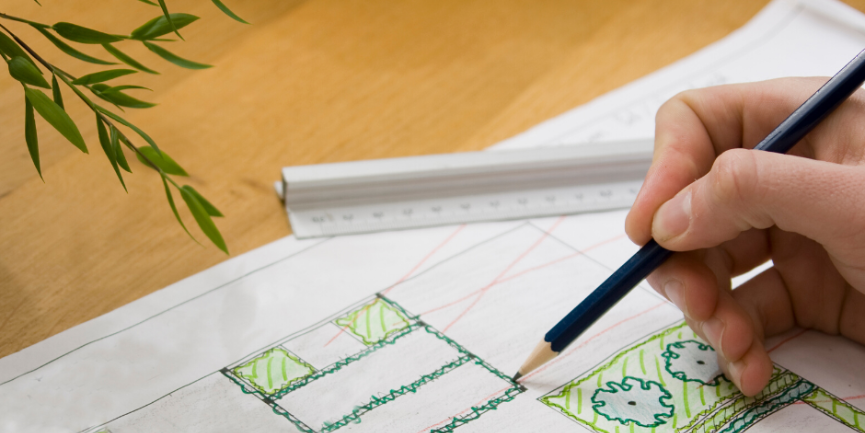 So you have a vibrant, green lawn… But does it feel like it's missing something still? Adding landscaping to your home takes your home from looking good and turns it into a home that looks great. If you've been considering adding landscape installation to your yard, now's the time!
The hardest part of landscaping for a first-timer is planning their landscape installation overall. Why? There are so many things to plan and consider! Here are a few tips to help you with creating a plan for your home:
Understand your wants and needs.
It's important to remember that you not only want the landscape to look great, but you also want it to work for you and your family's lifestyle. There's nothing wrong with taking inspiration from magazines and television, but remember the ways you'll be using the space. Do you host family barbecues? Do the kids play football or soccer outside on the lawn? Be sure your landscape installation works for what your family wants and needs. A local Lakeland landscape design team can also help in helping you achieve your landscaping layout.
Figure out what you already have.
Your yard probably already has good bones! Step outside and look at all the plants, flowers, decks, patios, fences, etc. that you already have. These will be important to plan around and you might even want to plan your landscape installation to highlight certain areas. For example, if you have a nice outdoor deck, maybe plan a nice flower bed for a pop of color that accentuates the area. You can always seek help from Lakeland landscaping to manage your tools and fixtures for a more balanced design.
Choose landscaping that works for you.
This is often the hardest part of planning your landscape installation, especially for someone who is new to it. There are so many types of plants and flowers that the list may seem endless. It's important to research your location and location's climate to narrow down what's able to thrive in your yard.
Also remember that the selection of plants needs to reflect the amount of time you have to take care of them. If you are a workaholic with little time to spend outside, pick a low maintenance option. If you're looking to mow the lawn less, pick bushes or shrubs that cover up a large area of space.
For someone with no landscape installation experience, this can seem like quite the overwhelming task. With the help of experienced Lakeland landscape design professionals, like our team at Pyle's, they can use their knowledge to help you better understand what you need and how to make it work for you.
Get your free lawn care quote from Pyle's today!
Archives
Subscribe