Is Your Yard Ready for A Facelift?
Friday October 1, 2021 comments Tags: polk county landscaping, commercial landscape maintenance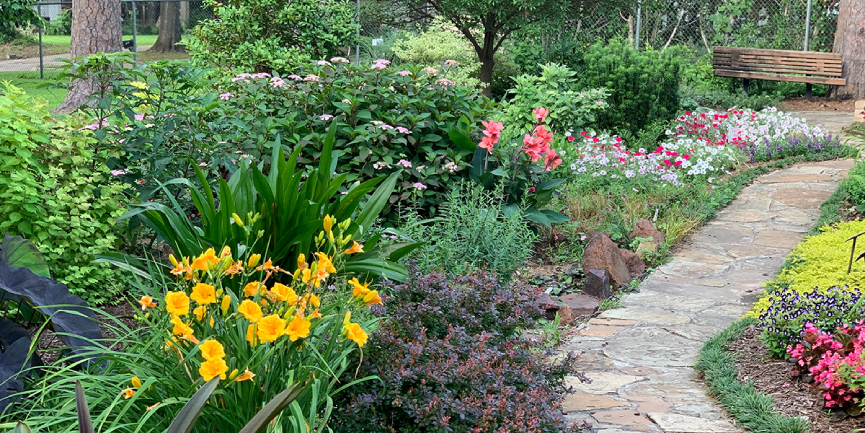 When you go outside and get a clear view of your yard, you get to have a run down of how it looks. Does your home need color, landscaping, and a creative redesign to elevate its overall appearance that's pleasing to the eye?
Seasoned Lakeland landscaping designers have a ton of landscape design advice and ideas to make the ordinary yard transform into a visual treat and bring a fresh, new look to your property.
If you're ready to take a leap and redesign your exterior space, here are the factors that you should consider in your yard facelift.
Landscape Design Is Essential
The true value of landscape design goes beyond the beautiful ornaments, plant fixtures, and yard furniture. A good landscape design includes preventing erosion, proper allocation of spaces, and treating your yard as an ecosystem.
Prevent Soil Erosion
Make sure that your landscape design incorporates a prevention of erosion from extreme weather conditions and soil shifting away from plants with the use of retaining walls. A retainer wall can be attractive and functional at the same time, keeping the solid where it belongs, while providing a nice framework for plants and fixtures.
Great Yard Space Management
Maximizing every bit of space in your yard is a result of a smart landscape design. Breaking up large spaces in your yard can create private, secluded, yet inviting areas. The yard can be framed by trees and shrubs to block and contain the noise in the neighborhood to increase the feeling of being out in nature.
The design will create the perfect backdrop and environment of your dreams! This can be done effectively by a Lakeland landscape design team during landscape installation. To know more about how you can achieve privacy for your landscape, check out our blog about this by clicking here.
Propagates an Ecosystem
Landscape design doesn't have to be high maintenance, if you're utilizing local plants and grasses that can thrive from season to season. Because of using local plants, it will be manageable for the landscape to adapt to seasonal changes.
Positively, propagating an ecosystem in your yard can mirror the natural environment, birds, and pollinators to make a home in your yard. To know more about the advantages of pollinators in your yard, click on a similar blog about this here.
Landscape Installation Is The Extension of Your Home
One of the primary reasons why landscape installation is prominent with homeowners is that it's considered as an extension of your home. Landscape installations are done to accent the exterior of your home. Many benefits of this include increased home value by 20%, improving home's curb appeal, and preventing foundational soil erosion
Lawn expert and Lakeland landscaping professionals at Pyle's Lawn Service can carry out landscape design and installations, which are one of the best in the Lakeland area. Their insights and quality service will propel your yard into a space you'll love and be most proud of.
Archives
Subscribe