6 Tips for Fall Lawn Maintenance in Florida
By: dpyle Friday October 18, 2019 comments Tags: lawn maintenance, landscape maintenance, lawn service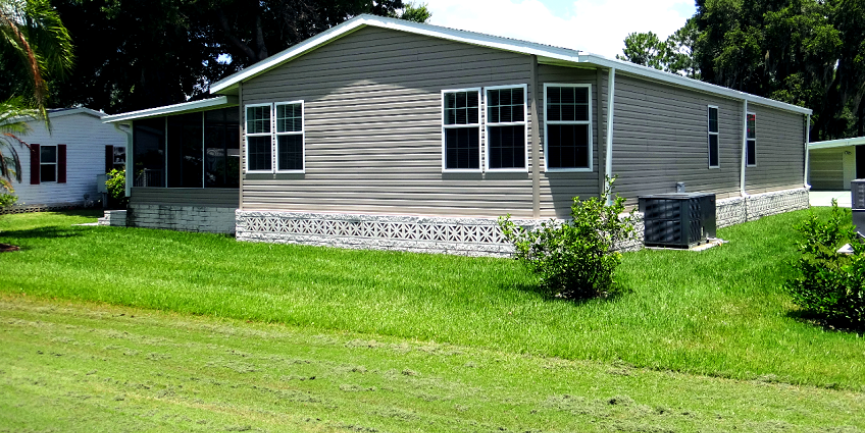 During the summer, lawn maintenance is a huge priority for people in Florida. With daily rains comes intense grass growth. Homeowners and business owners need weekly lawn mowing to keep up.
But with the end of the rainy season and constant 90-degree weather, your lawn maintenance patterns should change. Shifting your focus from simple lawn maintenance to landscape maintenance can help you prepare for next rainy season. With care, you can ensure your landscape stays in top-notch health year-round.
Here are 6 tips for lawn and landscape maintenance during Florida's fall(ish) season:
1. Mow Less, but Still Mow.
Your grass may not grow as much from October - March, so lawn mowing once a week is usually not necessary. Of course, since we live in Florida, the sun is always shining and the grass is always growing, so you'll still need lawn mowing. During the fall months, mowing twice a month may be enough to keep your grass at the ideal height of 2 ½ - 3 inches. Talk to your professional Lakeland lawn maintenance provider about their recommendation.
2. Start watering.
In Florida, the rainy season generally provides enough water to keep lawns healthy from April - August. When the rain gets less frequent, it's a good idea to increase your watering schedule. Most lawns need about an inch of water per week. With the help of your Lakeland irrigation experts a well-maintained and electronically-regulated irrigation system, you can give your lawn the water it needs easily and efficiently. If you'd like to install an irrigation system or need irrigation maintenance, your lawn maintenance provider will be able to help.
3. Loosen the soil.
The fall months are the perfect time to shift your focus from lawn maintenance to landscape maintenance - aerating, fertilizing, and planting throughout your landscape, not just your lawn. Aerating the soil keeps it from getting compact, and supplies roots with water, oxygen, and nutrients. Although Florida soil tends to be more loose and sandy than soil in other places, aeration still promotes healthy root systems and plants.
4. Fertilize.
Florida soil tends to be sandy and deficient in nutrients. Fertilizing with nitrogen-rich mixes and even limestone revitalizes the soil and gets it ready for seed and plant growth. Timing is important though - fertilizing after loosening the soil makes it more receptive to the nutrients. And the combination of the two prepares your lawn for springtime and heavier rains. Your lawn and landscape maintenance provider can help you create and implement a schedule for aeration and fertilization.

5. Spread seed and sod.
After you've aerated and fertilized, it's a good time to spread seeds or install sod. The thicker your grass, the less weeds can grow. And just like you'd start a vegetable garden in the fall, it's a good time to replant grass and ensure a dense cover for spring. But again, timing and technique are important. You'll want to consult with your landscape maintenance provider about when and how to overseed.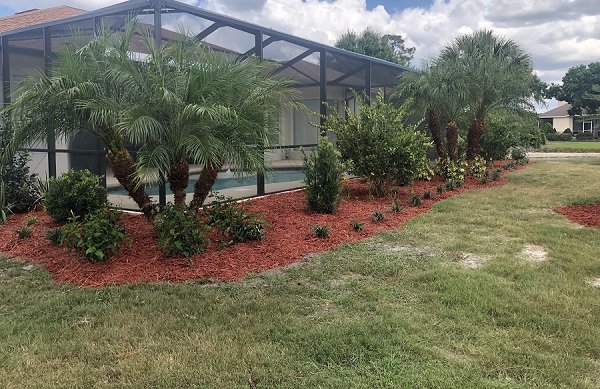 6. Control weeds and insects.
During the summer, weeds and insects are in growth spurts just like grass. But the fall is a good opportunity to attack weeds while they're more absorbent. Hitting weeds hard with weed killer can prevent your lawn from being overwhelmed with weeds during the rainy season. And the same goes for insects - if you can get rid of them while they're more dormant, you'll prevent them from becoming pests in the spring.
Landscape and lawn maintenance is a year-round necessity, especially for Floridians. But your routine can change during the drier months and help you prepare your lawn for spring. Whether your landscape is representing your business to the world, or providing a beautiful outdoor escape for you and your family, investing in it is worth your money especially with skilled Lakeland landscaping experts at Pyle's!
Archives
Subscribe